Always next to you
No tatami room, but want to lie down and stretch all my body for relaxation….
Just want to have tatami space with my room like rag mat….
We make your original tatami cuddling your life.
WORKS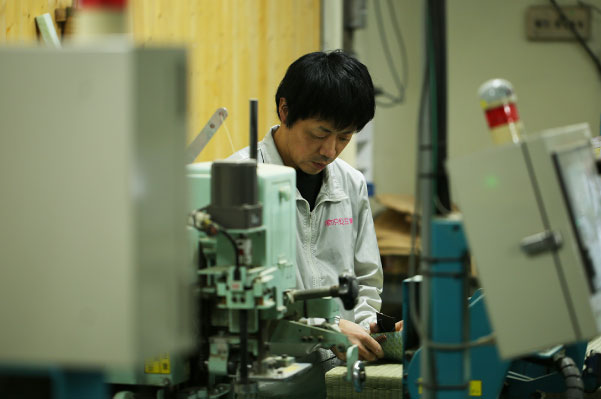 Machine and hand working carefully one by one
Our craftsmen finish tatami both with machine and by hand. It looks like that tatami mats are the same size, but all tatami are different size one by one. All tatami is made-to-order. Craftsmen check carefully, correct strains by hands and finish stitch by stitch.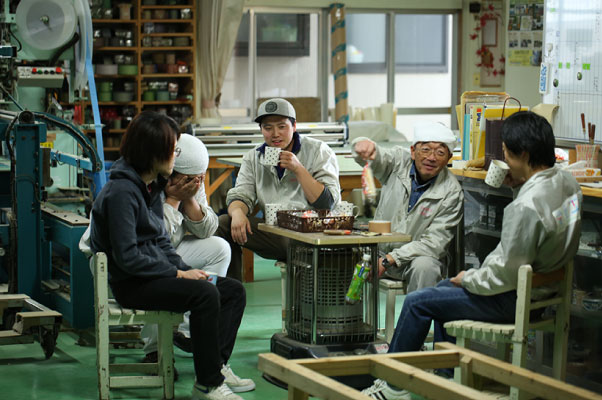 We are confident to our products and our skills
Mainly our tatami technician use precise skills and produce credible tatami.
Weave tradition to the next generation
180 years from now on…
Like a family
Workplace full of smiles
In past time there were resident craftsmen in our company, our family and craftsmen ate dinner together, had a relaxing time. And I saw they worked late. It was like a big family. I believe that history has continued from now on. Many people have a long career as an our craftsperson.  Our workplace is full of smiles. Craftsperson are brought up with seniors and will make our basis for next generation. It's not so easy but it's natural for craftsperson.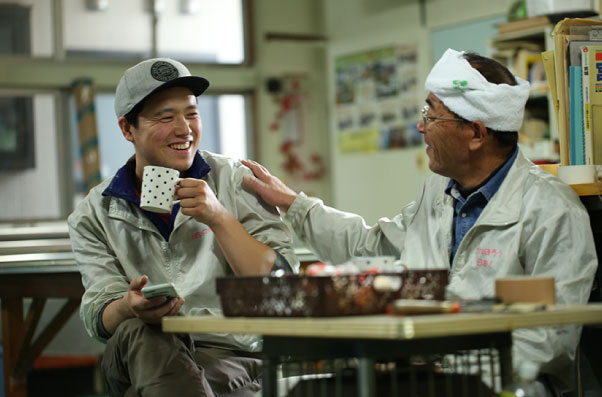 Not to change and to evolve
We have proud of our skills and have confidence. But due to customer's schedule, we introduce tatami machines which are of computer-control. Thanks to machines, our work is really efficient and amateur craftsperson can join to our company and works.